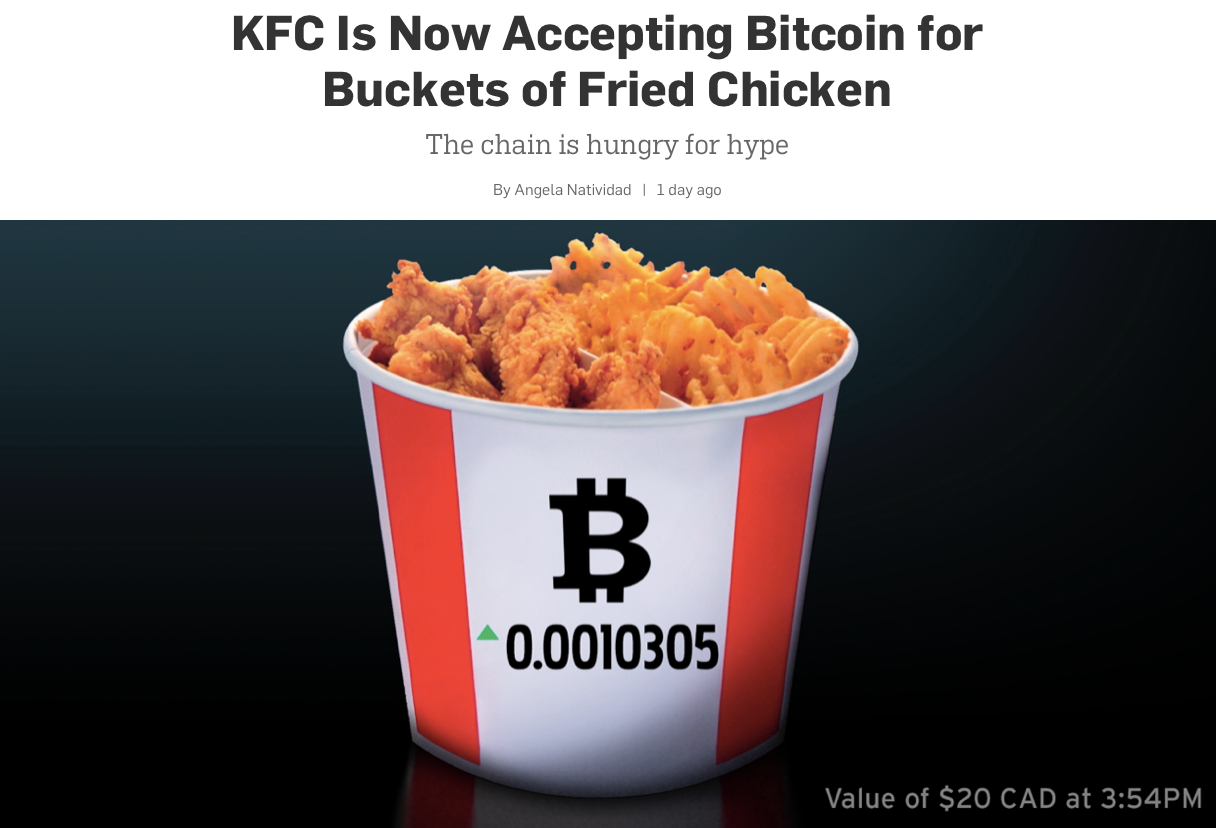 Oh, cryptocurrency.
Despite warnings from the Oracle of Omaha (and our own common sense), everyone we know is still trying to cash in on Bitcoin-driven hype with embarrassing earnestness. Brands included. (To be fair, the results enjoyed by Long Island Iced Tea—or shall we say Long Blockchain Corp.?—hasn't helped matters.)
But KFC Canada has found a wily way to ride the coattails while deriding the entire damn… To read the article on AdWeek click here.
Will Netflix be next?